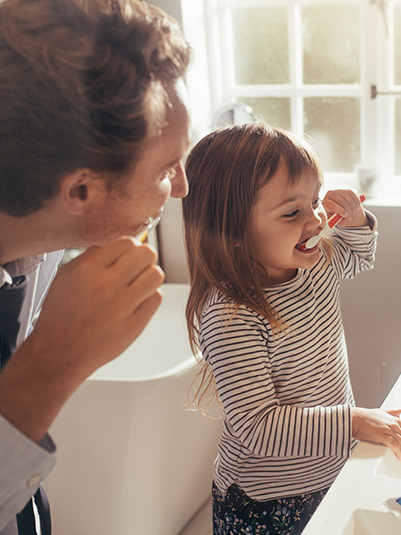 Lifetimes of Beautiful, Healthy Smiles!
You want the best for your child: a full and happy life, success in all they set out to do, physical and mental health – and a wonderful smile that ensures their personality shines!
Dr. Vijayalakshmi Shetty and her Children's Dental Clinic of Green Bay team share the same dream.
At the same time, we understand that your family is unique, with specific desires and concerns. Rather than enforcing a one-treatment-for-all approach, we believe in being your partners in your child's dental care: working together, we will develop a treatment plan you're happy with.
Together, we will ensure your little one grows up feeling comfortable in the dental environment and knows the importance of maintaining a healthy smile!
Why Choose Children's Dental Clinic of Green Bay?
Our Reputation and Longevity: We have served the greater Green Bay area since 1993 and are known for being caring, patient, and friendly. Every child is treated gently, with respect for their individual personality and needs.
Our Family Focus: Each family is made welcome here. We listen to a parent's desires and concerns, always seeking to understand their expectations in order to provide the care they want. As Dr. Shetty designs the child's treatment plan, she explains her recommendations and why she feels it is important, and then walks the family through other treatment options. She is always happy to answer questions and encourages parents to make informed decisions about their children's dental health.
Our Passion for Teaching: One of our key responsibilities, we believe, is teaching every child – and their family – about the role oral health plays in their life. Using familiar, age-appropriate wording, we teach children how to keep their teeth and gums clean and healthy. We also talk about the importance of nutrition, exercise, and taking care of one's body by developing good habits. In doing so, we establish a solid foundation of practices that can lead to a healthier life and a healthier smile!
Our Commitment to Positive Dental Visits: With our gentle and calm manner, we soon help even the most nervous child feel at ease in our care. By the time a visit is finished, we'll have your child laughing and looking forward to coming back to see us!
Schedule an Appointment
Dr. Shetty and our team look forward to welcoming your child, and you, to our dental family. Together, we will ensure a lifetime of beautiful, happy, and healthy smiles!
Please contact our De Pere, WI pediatric dental office, serving Howard, Ashwaubenon, Allouez, Bellevue and Green Bay, to schedule a visit, today!