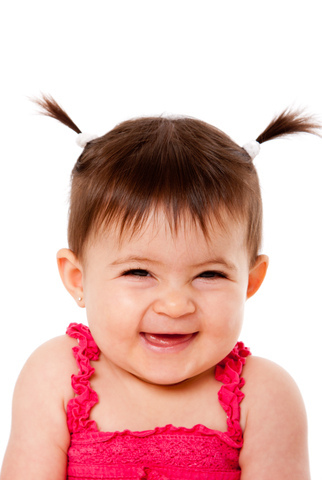 Thanks for the question. The "blisters" you are referring to are actually a normal part of losing baby teeth. Sometimes when teeth start to come through, children experience some bleeding under the skin, which typically causes small blisters or bruises on your child's gums. The blisters, bluish in color, will disappear once the tooth comes through, and the tooth itself will still come through as it should.
Even though they can look a little frightening at first, there is no treatment required to treat blisters, nor are these blisters preventable. In fact, our bodies do a great job of cleaning up the loose ends of baby tooth loss and permanent tooth emergence, and not too long after, it's as if no blisters ever happened. It's important to note, however, that these blisters should not be pricked or cut as doing so may cause an infection in your child's mouth.
If you are worried about blisters or bruises in your child's mouth, please give us a call at our convenient De Pere office to schedule an appointment with Dr. Miller and Dr. Shetty. We especially encourage you to give us a call if your child has had one of these blisters for more than a month and the tooth has yet to come through.